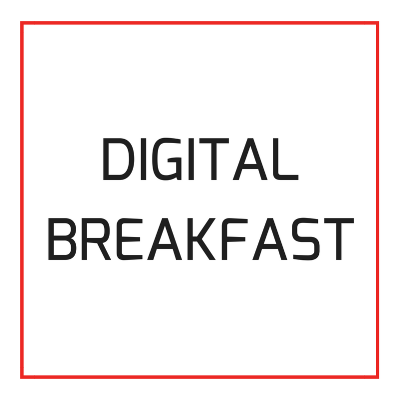 The CMA Digital Breakfast is a monthly thought leadership event focused on the Content Marketing community in the UK. Each breakfast features three to four individual speakers who present on a specific theme, along with a panel debate to discuss thoughts and questions from the audience. You'll learn and discuss successful content marketing strategies, winning tactics, case studies, and tips from experienced content marketing practitioners and experts.
"A great range of content. Had a number of take-aways from the breakfast and will be really beneficial to our strategy"
Kate James, MediaPlanet
---
A great space for our attendees to meet like-minded individuals. Our breakfast event usually has between 40 and 60 people in attendance, with a mix of both brand and agency members.
Our breakfast events aim to educate and inspire our members, which is why we constantly engage with industry leaders to find out what the hottest topics in the world of Content Marketing are.
Each of our breakfast events ends with a panel discussion. This is a great opportunity for the audience to ask our speakers questions related to their presentation, or from the content marketing space.
---
DIGITAL BREAKFAST ARCHIVE

With ongoing concerns about the future of High Street shopping, as well as the rise of the online mega retail platforms, more and more consumer facing brands are exploring ways in which they can harness their web and social content to sell product.

In this month's Digital Breakfast our panel of experts will look at the potential of content-driven commerce, present case studies featuring brands who are doing it effectively and make predictions as to how content and commerce might evolve in the future.
The Content Marketing Association (CMA) is the industry association for marketing, publishing, advertising and social agencies.
The overarching aim of The Content Marketing Association is to promote the use of content as an effective marketing tool to client marketers and showcase the channels it can be used for.
We also use our experience and expertise to advise and promote brands and media agencies wishing to enter the world of content marketing, an industry that's now worth in excess of £5bn in the UK alone.
The key to the CMA's success is informing and educating both clients and members about the latest thinking in all areas of content marketing, while showcasing the talents of its members as they plan and produce ever-more effective and innovative strategies and creative work. This work now takes in all conceivable marketing channels – print, online, digital, video, mobile, social media – to produce fully integrated solutions that consistently perform above and beyond their clients' expectations.
Close to both Farringdon and Chancery Lane station
Breakfast includes: bacon, egg, fruit, yoghurt, pastries, and a selection of hot/cold drinks
Please contact hugo.desoissons@the-cma.com if you require any help when purchasing tickets